An Overview of the Fitness Industry
In terms of revenue, the fitness industry in Europe has become the largest worldwide, topping even the United States and Canada.
The value of the health and wellness market within Europe tends to be much higher in western European countries than in eastern European countries, nonetheless both show a steady increase. The revenue of the health club industry of European countries show that the United Kingdom and Germany are clearly on top, followed by France, Italy and Spain.
The fitness industry has seen growth year on year and the market size is estimated to reach approximately £22.8 billion by 2020 in the UK alone, with personal training growing at 2.8% annually and accounting for a staggering £631 million in revenue.
A career in fitness is a great choice for someone who is a "people person" as the job will involve you interacting with a diverse range of clients.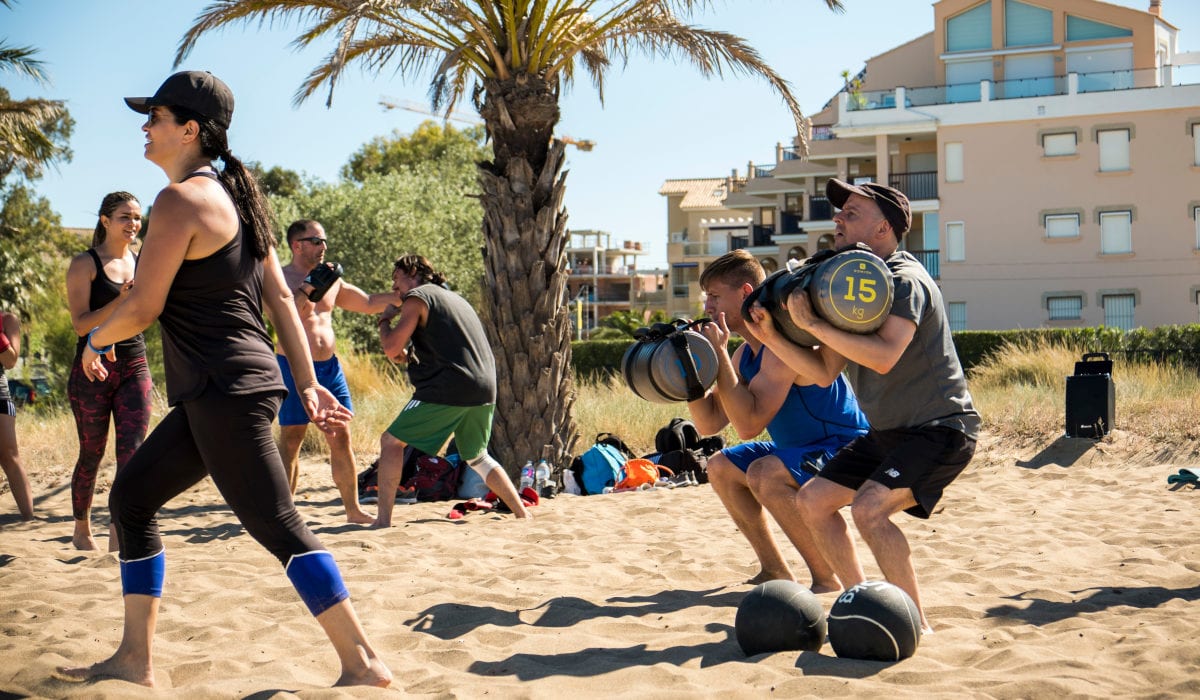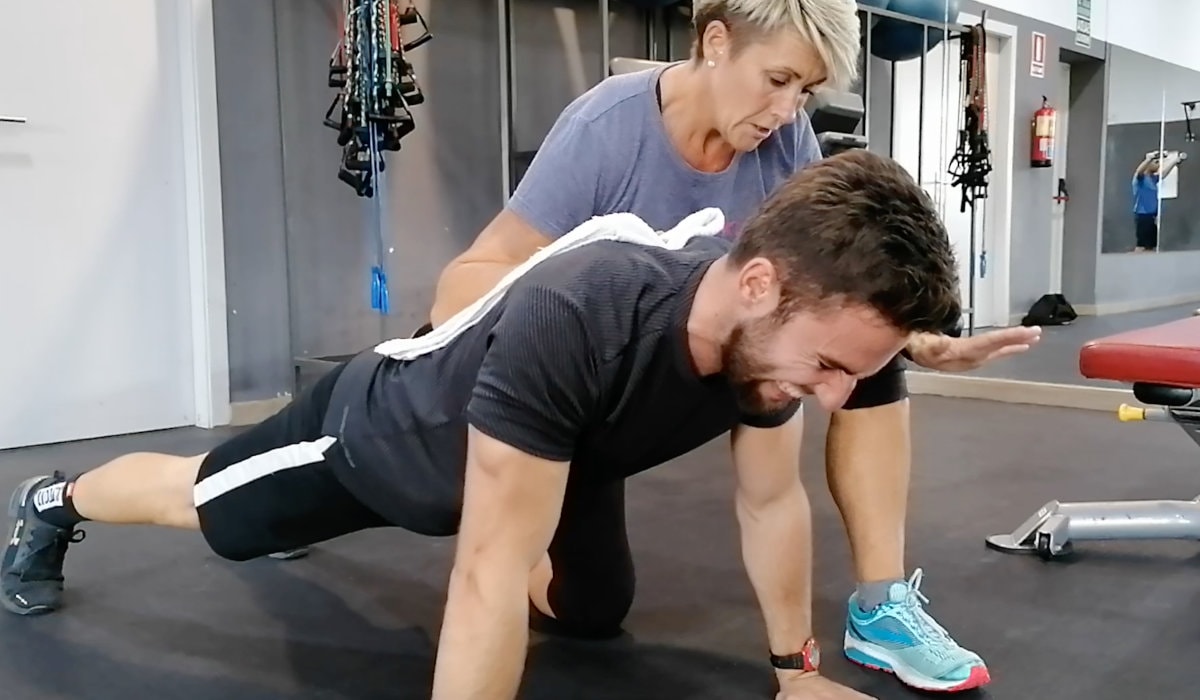 The roles within the industry have been constantly evolving with its growth over the past 20 years. The career path within the fitness industry for those with the accredited fitness qualifications is to take either a role based on the gym floor or fitness studio (fitness instructors, personal trainers, group training instructors); or a career in management (health club managers, duty managers, personal training/studio managers, etc).
Management roles can often be seen as a natural career progression, after a few years experience gained from hands on fitness instruction.
The hands-on roles of those instructing fitness to clients on the gym floor is traditionally split between gym instructors and personal trainers.
There are various levels of exercise professionals:
The Level 2 (Level 3 Europe) Gym Instructor certificate is seen as the first step to obtain a job as a Gym Instructor and will be required as a prerequisite for study to obtain further fitness qualifications such as Circuits Instructor and Personal Training.
The role within the fitness industry of those qualified to level 2 Fitness instructor was to be present on the gym floor and to provide general help and advice to a large number of people (ie the gym members). Their purpose is to ensure that everybody on the gym floor is training safely. This is achieved by demonstrating how to use the equipment correctly and teaching the gym members into independence with their use. Depending on the induction policy where they work, it is usual for gym instructors to also provide fitness and health appraisal and a basic fitness programme for new gym members as part of their gym induction.
If the gym instructor has other level 2 fitness qualifications, then they may also provide group training classes (eg circuits, TRX, spinning, body pump etc) in the gym studio.
You should choose a course provider that offers an accredited Level 2 Gym Instructor qualification from an examining body such as Focus Awards, Active IQ or YMCA (CYQ).
If you want to qualify as a certified Personal Trainer, then the course needs to be at Level 3 (Level 4 in Europe). Again, Focus Awards, Active IQ and CYQ Level 3 Personal Trainer qualifications are popular.
Level 3 qualifications are designed to provide an advanced level of exercise and fitness knowledge and these qualifications provide the basis for careers working 1:1 with clients.
Personal trainers work with individuals to help facilitate diet and fitness goals. A personal trainer will not work with as many people (they will only train their own PT clients), but the significant difference between themselves and a fitness instructor is that personal trainers will have a far deeper and meaningful impact on their clients' route towards health and wellness. Together, client and trainer will agree long term goals and destination the client wishes to arrive at. The personal trainer will use their knowledge to plot a fitness journey through lifestyle analysis, training programme design and nutrition guidance for their client to achieve success.
It is important to note that the fitness industry has been evolving so that an individual performing just the role of a fitness instructor only is becoming less common. Many health club business models allow personal trainers to work a set number of hours a week as a gym instructor in lieu of "rent" and allowing them to personal training clients on the gym floor at other times. Pro-active PTs can use the time spent in this role to market their services and show the advantages and service they would be able to provide during these induction sessions with the gym's new members.
If you wish to further develop your learning, there are various higher learning courses at Level 4 (EQF Level 5). This is the highest level of registration available on REPS, placing the Level 4 Specialist Exercise Instructor at the pinnacle of their profession.
Gyms and health clubs would not be willing to employ anybody that are not registered to the appropriate level for their role.
Some courses are designed to deliver GP referral fitness training to special populations (for example obesity, diabetes, cardiac rehab, pre/post natal etc..).
Other courses are designed to provide the PT with specialist training knowledge and skills to use with regular day to day client populations. Examples of these include Strength & Conditioning, and Posture & Corrective Exercise.
The later course provides Personal Trainers with the key skills to tackle and reverse poor posture found in most clients, arising from muscular imbalances caused from the effects of 21st century living (work practises and lifestyle habits).
EPTI provide graduates with a clear path to achieving Level 4 (EQF Level 5) PT recognition, through our own CIMSPA endorsed online Posture & Corrective Exercise qualification.
Once you graduate with a recognised Personal Trainer qualification there are a number of opportunities and niches within the fitness industry for you to work in.
The most obvious opportunities exist working within a gym or health club; or setting up your own freelance PT business. Fitness employment opportunities exist overseas on cruise ships, super yachts and at luxury hotels/ spa retreats.
You will find up to date job vacancies on our Jobs Board
Working as a PT within a gym environment is an excellent place to start for a recently qualified personal trainer and has a number of benefits, as well as providing an immediate, regular income.
You will have the opportunity to interact with lots of potential clients and have available all the equipment at the gym to train them. Many of the larger health club chains also have PT business strategies which identify that newly qualified PT are time rich rather than have cash readily available, so PT "rent" is often in the form of providing a set number of hours per week as a fitness instructor, rather than paying a £ rent. This helps to keep set up costs relatively low.
Many health clubs provide support for their PTs with building up a client base and as this grows, operate a sliding scale for rent, where you can elect to pay more £ for your PT and reduce the number of hours you work for free. This allows you to maximise your time to earn money from personal training sessions.
Working within a health club also provides the opportunity for you to instruct group training classes on their studio timetable which provides an additional regular income stream.
You will also find new doors open to you, such as networking with other professionals working at the club and longer term opportunities to a management position role within the health club (PT manager, duty manager, centre manager, etc).
Many personal trainers decide to set up their own personal training business and become self-employed. One of the driving factors directing you towards considering a career as a personal trainer might be the chance to be your own boss and work for yourself.
As a freelance PT, it is more likely that gym based training with your clients will take place at smaller health club chains or stand alone gyms. The "rent" payable for using their facilities is usually more favourable to the PT than those for larger corporate health club organisations.
However, as the fitness industry moves towards more functional training methods, with less emphasis and need for traditional cardio and resistance machines, there has been an evolution towards personal trainers providing client training sessions from their own space - such as their own, or shared PT studio specifically set up for personal training. Unlike health clubs that are populated with every machine conceivable, swimming pools and spa areas etc, PT studios comprise of a stripped down, practical training space comprising of essential equipment only at a premises ranging anything from a small retail unit to larger industrial use sized facility.
Another appeal to begin a career in personal training is that you don't need to be stuck indoors all day. A small investment in some equipment will allow you to travel to clients' homes for training. Personal trainers also have the ability to get outdoors with their clients, in a variety of formats - on a 1:1 basis, small group training or scaled up to group training bootcamp sessions that often provide a personal trainer with their best income return per hour.
One of the biggest growth areas of recent years has been the advent of online personal training. As consumers turn to the internet for their purchases, personal training is no different and a website allows personal trainers to attract online customers allowing you to set goals with them, plan programmes, provide nutritional guidance, monitor and track their progress remotely.
Get Started Today - NO Application Fee!